Since 2014, oil and gas companies have had to learn to do more with less. With investor pressure on G&A budgets and technical talent permanently leaving the industry, E&Ps and investors must allocate capital carefully.
At the same time, new capabilities in analytics have businesses looking for ways to generate maximum value from their data. Would building an in-house analytics platform to leverage this data be an efficient use of company staff and resources? Building and managing a data analytics program can be tempting, but there are compelling reasons to look for an off-the-shelf solution. In this blog post, we will explore why building your own platform may not be right for your business.
Building Your Own Oil & Gas Analytics?
5 Reasons Why You Shouldn't
In today's oil and gas industry, utilizing data is critical. Operators and investors who can make sense of the troves of data being generated every day have a significant advantage over those who can't. As a result, many operators have been turning to oil and gas analytics to identify trends, optimize production, scout for opportunities, improve decision quality, and cut costs–gaining an edge over their competitors.
However, if you are considering developing your own advanced analytics platform, it is important to weigh the pros and cons. Even if you have a deep understanding of your business operations & assets, building a comprehensive and effective analytics platform requires a lot of resources and capital. There are several items you should consider before making a decision on which path to pursue.
1. Is software a core competency?:
Unless you have a team of experts in-house who know how to build and maintain an advanced analytics software platform, you're likely to run into problems down the road. Not only do you need software developers with experience in data engineering, data science, front-end, back-end, product management, and usability skills but building and maintaining your own platform will also require that your resources focus more on IT-related tasks rather than A&D evaluation, asset optimization, and production forecasting.
By diverting resources to software development, companies risk losing valuable time and resources that could be spent on improving operations and driving business growth. Without a dedicated team of experts who are familiar with the latest technologies and tools, it can be difficult to ensure that the platform is up-to-date and functioning optimally. 
And that's not all–as the demand for software talent continues to grow, O&G companies are finding it increasingly difficult to attract and retain top-tier talent. In recent years, Silicon Valley giants like Facebook, Google, and Palantir have been aggressively recruiting top software talent with lucrative salaries and attractive perks. This has put O&G companies in a difficult position, as they must compete for talent against companies with much deeper pockets and more attractive working environments. This challenge can be addressed by leveraging third-party expertise and adopting ready-made solutions like Novi Labs.
2. Data Quality: 
An analytics platform is only as good as the data you feed it. Unless you have a team of dedicated staff members who are constantly sourcing, updating and cleaning the data, data quality will quickly suffer.. This can present a challenge for companies, as the level of accuracy and reliability is critical when making large capital decisions based on analytics.
For a concrete example, Novi analytics customers get access to the Novi Data Network, which includes daily, well-level production (not allocated!) and high-resolution completions data like stage and cluster counts, all cleaned and maintained by Novi reservoir engineers. As a result, we are able to provide our customers with a combination of technology and data that enables them to analyze performance with accuracy, make better investment decisions, and minimize workload forecasting based on inconsistent allocated data.
3. Scalability & Integration:
Even if you develop an analytics platform, does it plug into the other software your team uses? You may find yourself with a siloed system that doesn't play well with other third-party platforms like ARIES or ComboCurve. The energy industry is rapidly evolving, and the demand for data analytics is only increasing. Building an in-house platform can be risky since after building a platform, integrating with BI tools, reserves, forecasting, and financial systems is another level of effort that should be considered.
We often hear from companies that built a solution that worked well initially, but as they tried to add more and more functionality, the platform became increasingly fragile, harder to understand, and difficult to integrate. In many cases, key pieces of the workflow may still be done by hand with a spreadsheet. It's important to consider the long-term when implementing such a platform for your company.
In contrast, third-party providers like Novi Labs possess the necessary resources and expertise to scale their data analytics platforms, build integrations and  has the ability meet the evolving demands of their clients in the energy sector. This ensures that their platforms remain reliable, useful, and scalable.
4. Time & Costs:
Even if you do have the internal resources to build your own oil & gas analytics platform, it's going to cost you. Not only do you need to invest in hardware and software to support the platform's infrastructure, but you also need to factor in the opportunity cost of taking valuable resources away from other projects. 
Building an oil & gas analytics platform in-house can be an expensive and resource-intensive endeavor that may take away from other crucial projects such as asset development, exploration, and production. Given the potential profitability and importance of these other projects, it is important to carefully consider the trade-offs before embarking on an in-house data analytics project.
Moreover, building a platform can be a time-intensive process, often taking several months or even years to complete. On the other hand, opting for a third-party solution can result in a much faster and less resource-intensive implementation. What is the time-value for improved investment decisions? That's something you'll have to consider before building a platform in-house.
5. Maintenance Burden:
In addition to the significant investment required to build a platform, maintaining it can be an ongoing challenge. Like any technology, issues can arise at any time, and resolving them promptly and efficiently is crucial to keeping your platform operational. This can be a costly and time-consuming task, particularly if you don't have in-house expertise.
But day-to-day maintenance costs are not the only contingency you will have to plan for. You may have only one or two people who truly understand how the codebase for your platform works. If they leave (or even just get promoted to elsewhere in your organization), you will have to rebuild that knowledge. 
By contrast, third-party providers take care of all the maintenance and improvements for you. For day-to-day issues, they typically offer service level agreements (SLAs) that guarantee uptime and response times. These agreements give you the assurance that your platform will remain operational and any issues will be addressed promptly, to minimize risk and liability. Additionally, with a dedicated support team at your disposal, you can have peace of mind knowing that any technical challenges that may arise will be dealt with efficiently and effectively.
How to Find a Trustworthy Oil and Gas Analytics Provider?
If you're operating in the oil and gas industry and have decided to leverage analytics, you're likely seeking a provider you can trust to deliver a high-quality product. When selecting an analytics provider, there are several key factors to consider.
First and foremost, it's essential to choose a provider with a proven track record of delivering accurate and reliable insights. Without the highest quality data, your analytics efforts are likely to fall short, potentially leading to costly errors and missed opportunities. Therefore, you should seek a provider with a reputation for delivering high-quality analytics and a demonstrated ability to provide actionable insights to businesses like yours.
In addition to data quality, it's crucial to look for a provider that offers an industry-specific predictive analytics/forecasting platform. The oil and gas industry is complex, with unique challenges and opportunities. Thus, a provider that has experience working in the oil gas industry, develops its own proprietary machine learning models, and understands the specific needs and requirements of the energy space is better equipped to mine operational data and deliver insights that are relevant and actionable. This ensures that you can make more informed decisions, optimize your operations, and gain a competitive edge.
In summary, when searching for an oil and gas analytics provider, look for a provider with a proven track record of delivering results, the most accurate and up-to-date production data, expertise in machine learning, and an industry-specific predictive analytics/forecasting platform. By partnering with the right provider, you can unlock the full potential of your data, gain valuable insights that drive growth and profitability, and stay ahead of the competition.
Novi Labs offers a unique solution that can't be found anywhere else. We have:
An experienced team:

The team at Novi Labs has decades of experience in oil and gas, which enables them to understand the complexities and nuances of the energy industry.

Innovative technology: Novi Labs has developed patented, innovative technology that can accurately forecast planned and product wells and identify investment opportunities.
Data accuracy: With our industry-leading production and completions data as well as industry-specific forecasting solution, you can be confident in the accuracy and quality of your data analytics.
Proven results:

Novi Labs has a track record of providing significant value to its customers by optimizing development and capital expenditures.

Customer-centric approach: We know traditional machine-learning models are complex and difficult to understand, that's why we made sure our products an easy-to-use through a simple web interface.  We leverage cloud computing and no coding is required. This way, building machine learning models won't drain your time or resources. Novi Labs places a high value on customer satisfaction and goes above and beyond to ensure its customers are getting the most out of their solutions.
White Box solution:

Many alternative machine learning model solutions on the market are black boxes, which gives the customers limited visibility into how the model is working. Novi offers a fully transparent solution into how the model was built, how all the input variables impacted the forecast, and which analog wells informed every forecast. With this, not only do we have full transparency into how the model works, but we give our customers full access to all inputs, giving them the chance to customize the models according to their needs.
Novi's platform is designed to help oil and gas operators optimize their development scenarios, minimize work forecasting around noisy allocated data, and improve their investment decisions. Novi is a trusted partner for oil and gas operators.
Conclusion:
In conclusion, while building your own oil and gas analytics platform may seem tempting, the benefits of utilizing an off-the-shelf solution from a reputable provider far outweigh the potential drawbacks. By opting for a third-party solution, you can save time and resources, enjoy greater scalability and security, and gain access to specialized features and services that can help your business thrive. With the right analytics platform in place, you can make data-driven decisions with confidence and stay ahead of the competition.
So why reinvent the wheel when you can tap into the power of the expertise of industry leaders and reap the rewards of their hard work?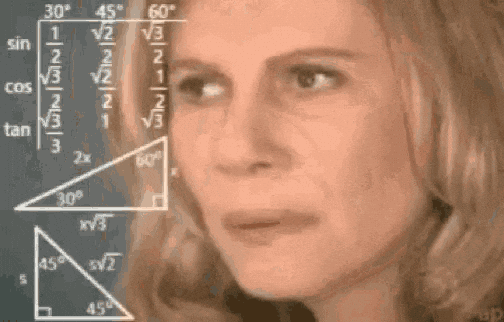 Say goodbye to the hassle of building and maintaining your own solution. With Novi, you'll get faster, more accurate data analysis and gain a competitive edge in the industry. Let us handle data quality and forecasting accuracy, so you can focus on making strategic decisions.
News, trends and data for the US upstream industry
Novi Energy Newsletter
Sign up today for free and get a weekly email with News and insights on important developments in the major tight oil & gas basins.